Our products
At Criipto we are developers, and to us, DX is a priority. We strive to provide the best support and useful documentation.
You can start integrating your application for free in our test environment. No subscription is required until you are ready to go live. Read more about the eIDs we support, and our authentication and digital signature solutions below.
Authentications
Provide a fast and secure login experience with our customer authentication solution, Criipto Verify.
We make it simple and easy for developers to integrate eIDs from Northern Europe into applications and websites. Integrate once and get immediate access to a number of eIDs, such as Danish MitID. and Norwegian and Swedish BankID.
Digital signatures
Our Digital signature solution integrates the signing of PDFs with eIDs in your own workflow. Use our API-first developer-friendly solution to create a unique digital signature experience for your users.
Criipto Signature is the simplest PDF signing service to set up and integrate into your own applications, whilst maintaining the highest level of security.
Our prices
When you are ready to go into production with Criipto Verify, you choose the payment plan which is best suited for your business.

If you want to get started with secure digital signatures, please contact us at sales@criipto.com and give us the opportunity to give you the best offer customised to your specific needs.
All our supported identities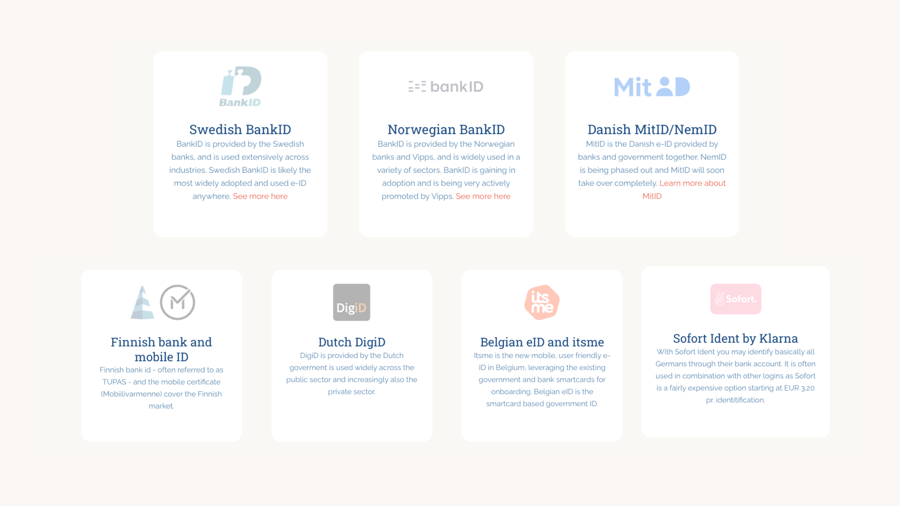 Are you interested in authentications or digital signatures?
Write us a message and one of our identity experts will get back to you as soon as possible!