Optimizing the digital customer journey is an important factor for many companies.
There is a constant focus on improving customer onboarding and login processes to ensure that users do not give up halfway through. Especially in digital environments where security is necessary, the challenge can be to create a safe onboarding and login process that the users trust.
Offering users the possibility of authenticating themselves through electronic identities (eIDs) is an effective way to create a secure, efficient, and recognizable verification process. And for companies in Sweden, offering the option of authentication with BankID can help strengthen the digital customer journey.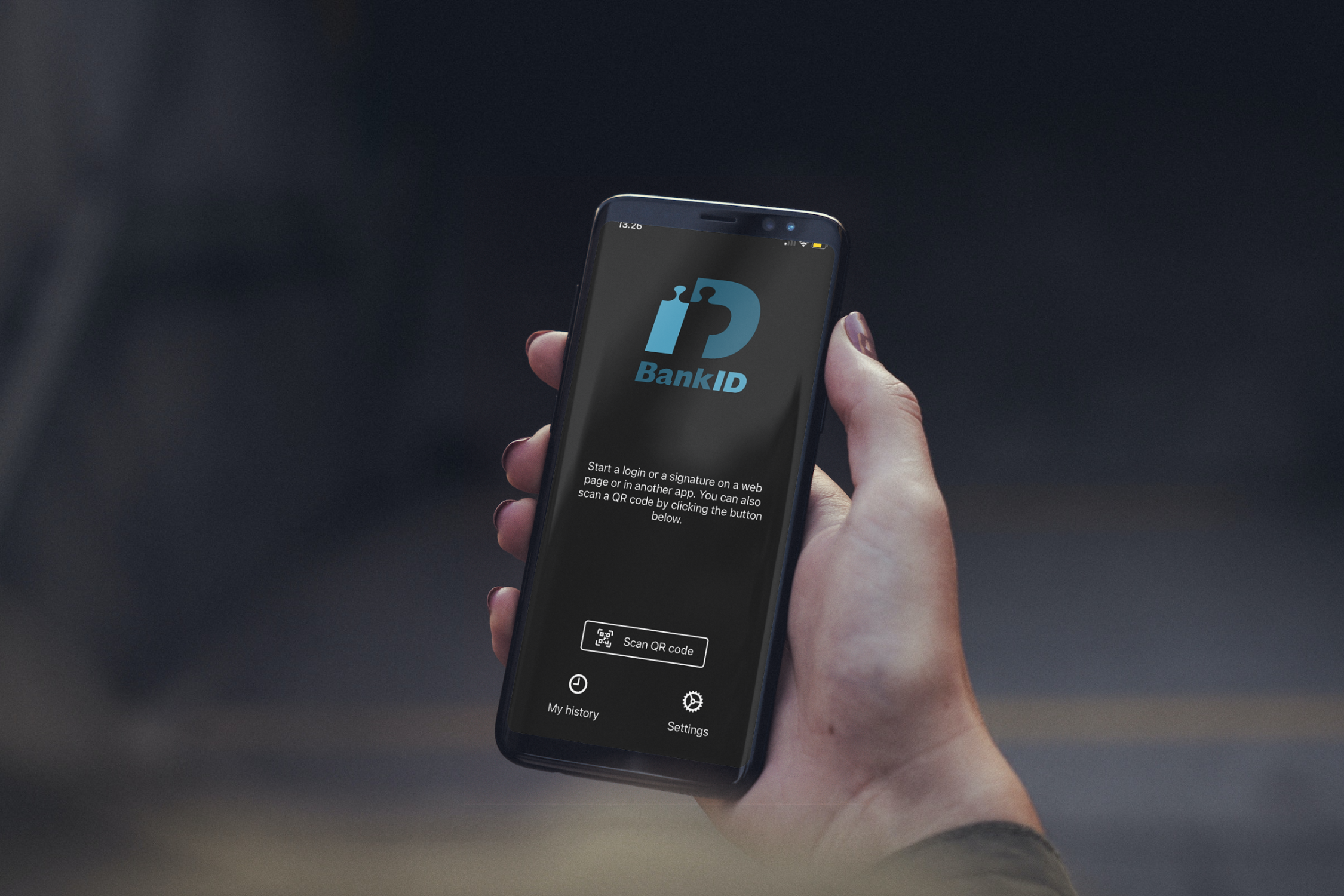 Offer your users to authenticate with eID.
3 ways to improve customer onboarding and logins through BankID
1. Offer a trusted process
One of the methods for creating a strong customer onboarding and login experience is to offer a process that the users trust. If the users can easily recognize the process, they are more comfortable getting started. In Sweden, 87% consider Swedish BankID the most important app. With such a high satisfactory rate, companies that offer BankID as a method of authentication on their site or app can be sure that many of their users will feel comfortable using it. In 2021, over 6 billion authentications or electronic signatures of BankID were performed, which supports the level of trust that the eID has.
2. Provide a smooth customer journey
Once users trust the digital customer journey, the next step is to ensure that it is easy and efficient, which is something that eID providers strive to achieve. No username or password is required for authentications with the BankID app, which creates an ease of use of the app. Users also verify themselves through biometrics or a personal code which sends them smoothly through authentication. Furthermore, 9/10 Swedes feel safe when using BankID for authentications or electronic signatures, which shows that providing the option of onboarding and logging in with Swedish BankID can ensure a feeling of security for your customers.
3. Ensure security
eID authentication is all about security and figuring out how to make it as safe as possible for users. Swedish BankID has worked towards this goal by making a QR code available for users to scan during the start of the login process. The QR code login does not require users to submit their social security number, and it ensures that the person logging in is physically in front of the tablet or screen where the authentication is taking place. Therefore, fraud and phishing attacks can be diminished since you have to be physically present during verification.
Another feature that BankID has introduced to make verifications safer is to allow companies and organizations to add a piece of text to explain the intention of the identification. This is an effective way to provide an extra layer of security for Swedish companies, as roughly 9 out of 10 users read the text during the authentication process.
Integrate Swedish BankID with Criipto
Criipto is an official provider of Swedish BankID, which allows companies and organizations to authenticate real users in their workflow. Ensure that your customers are verified through a trusted, seamless, and secure login or onboarding process by integrating Swedish BankID into your application or website.
Sign up to create a free developer account and start integrating Swedish BankID in your site or app.