Sportienda is combating fraud on online peer-to-peer marketplaces. More specifically, the company focuses on securing the sale and purchase of high-quality used bikes.
Sportienda buys used bikes from individuals and safely sells them on its webshop for a fair price. All sellers must sign an agreement before selling their bike.
Through Criipto, sellers can sign the agreement using Norwegian BankID, which has streamlined the selling process and brought trust to the platform.
The challenge
Selling and buying expensive, high-quality bikes on peer-to-peer platforms entails a lot of risk. As the price of the bike increases, so does the risk. Because of this, users might not feel completely safe to buy or sell such bikes on online marketplaces.
Sportienda wanted to solve this by buying used bikes directly from individuals and selling them on via a trustworthy platform.
But according to the Used Trade Act (Brukthandelsloven), the seller must verify their identity and the information regarding the object sold in any such trade.
Sportienda needed a smooth and customized digital signature process where individuals could sign a document to verify their identity in order to adhere to Norwegian regulations.
The solution
To make the signature process as seamless and secure as possible, Sportienda decided to implement digital signatures with Norwegian BankID.
CEO Kjetil Imbsen is convinced that integrating Norwegian BankID signatures has helped Sportienda make the service safe and trustworthy:
"Through the integration of Norwegian BankID signatures with Criipto, we could increase security and mitigate fraud on our platform"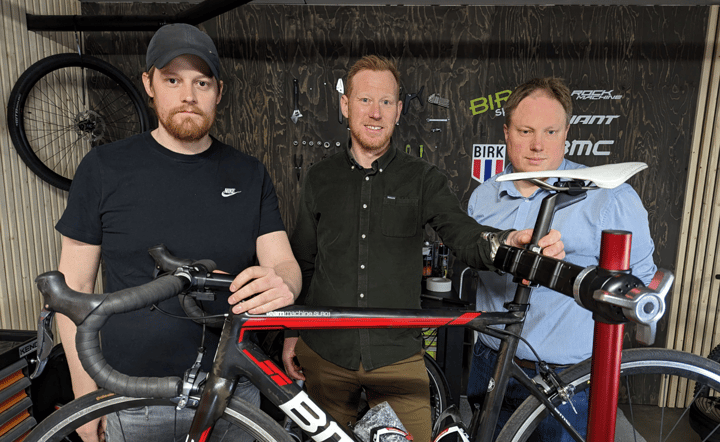 Chief mechanic Kenneth Engenes, CEO Kjetil Imbsen, and CTO Martin O Reistadbakk
The technology
Sportienda has seamlessly incorporated Norwegian BankID signatures into its system by using Criipto's API within Sportienda's Node infrastructure.
Sportienda employs a React front-end and a Node GraphQL API. and discovered that integrating Criipto's signature solution was both effortless and efficient.
The result
After integrating Norwegian BankID and Criipto signatures, Sportienda succeeded in providing a platform where people can safely:
Sell their bikes to Sportienda
Buy high-quality used bikes from verified individuals at a fair price
Kjetil also claims that choosing Criipto was a clear opportunity for Sportienda to scale up and grow as a business:
"With Criipto, it is easy for us to expand across borders and provide digital signature workflows with eIDs in Sweden and Denmark."
Learn more about our customers
Criipto provides secure and efficient digital identity solutions for more than 400 businesses.
Read about our customers and learn and how companies and organizations from several different industries use Criipto for eID authentication or digital signatures.