A record number of users have downloaded the Norwegian BankID app
Recently, BankID in Norway launched the new BankID app with biometrics. Due to its technical advancement, not only is the app significantly more secure than the old Mobile BankID, but it also improves the user experience.
Now, a record number of users have downloaded and started using the Norwegian BankID app and are expecting businesses to offer the option on their websites or applications.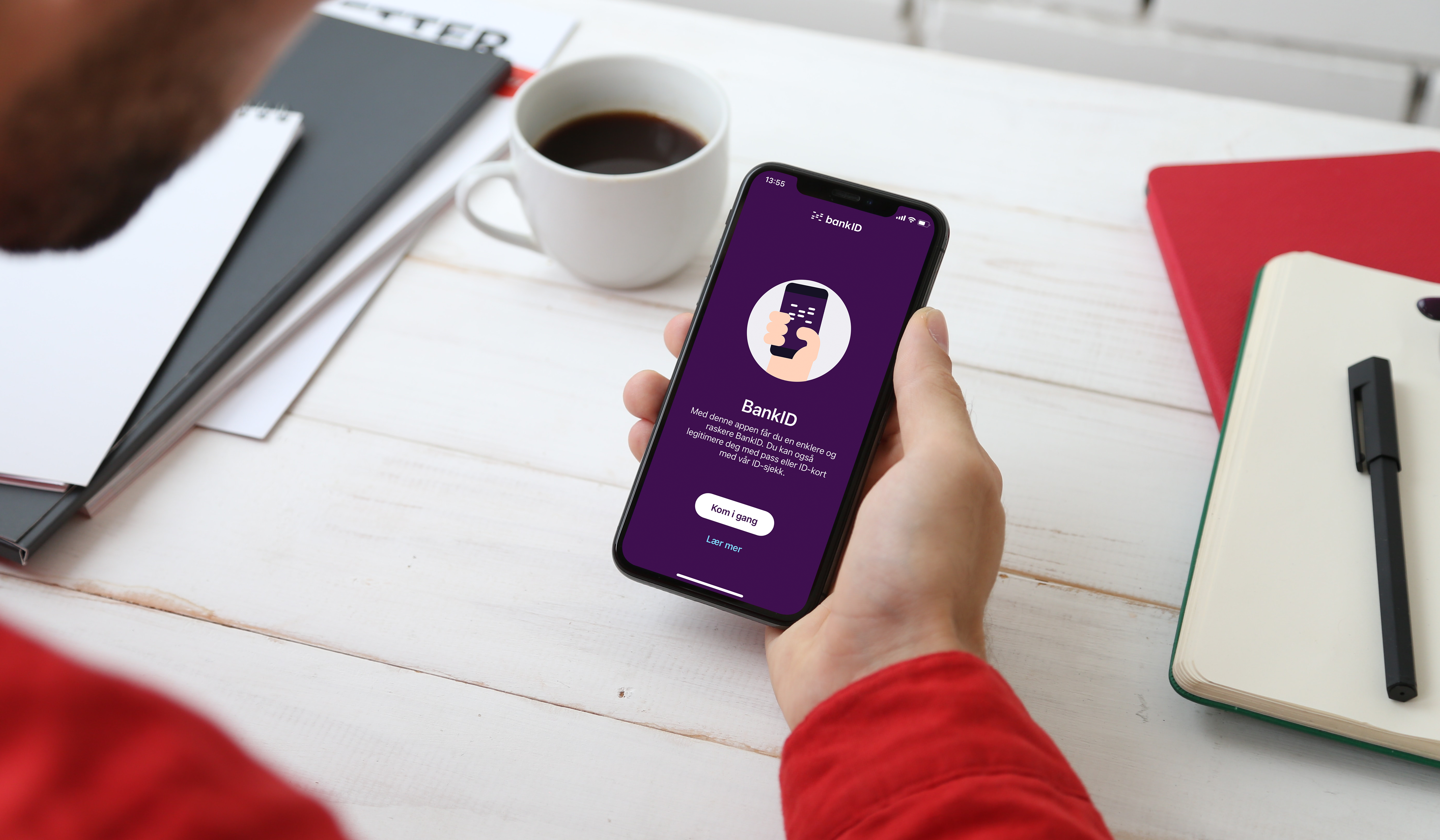 According to BankID, there are currently 1.2 million active users of the BankID app. Not only has BankID seen a huge rise in downloads but around 1 million users have also downloaded the apps offered by Danske Bank, SpareBank 1 and Nordea. Since the BankID app functions in the same way as the ones offered by the banks, they are both important in the change of user authentications from mobile to app.

Improving the security and user experience with biometrics
The BankID app has shown both users and companies that the app has a lot to offer. User authentications with the BankID app are highly efficient and take under 10 seconds, allowing users to log in or verify themselves wherever they can with limited waiting time. This is possible because of the option of finger or facial recognition as a method of authentication, which quickly sends the user through the verification or login process. In comparison, authentication through Mobile BankID (without biometrics) takes up to 30 seconds. Furthermore, the use of passwords will become less frequent and will mostly occur for e-signatures.
The use of biometrics does not only enhance the user experience and efficiency, but it also increases the security of authentications. Since users authenticate themselves with one of their unique physical features (fingerprint or face), it ensures that only the users themselves can log in.


Make the BankID app option available on your site or app with Criipto
As the Mobile BankID is being phased out, most banks are only accepting new registration of users for the BankID app. 1.2 million Norwegians have already started using the BankID app and more are joining. At Criipto, we help integrate the Norwegian Biometric BankID app into websites or applications, so that businesses can allow their users to digitally identify themselves with BankID.
Is your business interested in improving the user login experience and safety of authentications with the BankID app? Book a meeting with one of our BankID experts or register for our webinar on October 5th to learn more about the BankID app.